Beginning Our Adventures In Chicken Farming
Spring! The Lilla Rose/LoveLeavingLegacy crew welcomes you! We're ready to move some mountains as we simplify and beautify morning hair routines during this season!
---
When I was a little girl, I wanted ten children, cows, and to live on a farm. I do live in the country, and our neighbors have donkeys, goats, chickens and roosters, peacocks, and free ranging guinea hens and wild turkeys often grace our three acres. We have been living farm life vicariously through them. We love the sights and sounds the animals provide.
We have a garden in the spring and summer time. In August, we will dice, stew, and freeze lots of tomatoes for use throughout the year. We have a strawberry patch, and once we had blueberries but we seem to have failed at the blueberries. Instead, we buy 70 pounds of blueberries from a local farm and freeze them. We also have a pretty productive rhubarb patch. Our yard has some wild blackberries or black raspberries, I'm not sure which, but they are fun to eat in the summer time. At some point, someone planted grapes. We've not actually done anything with them, but we are aware that there are some vines in various locations. I guess none of this makes us farmers, though.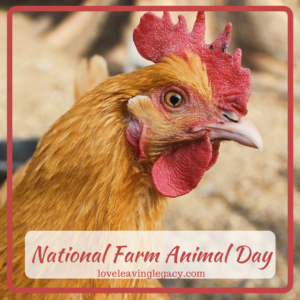 We have recently made the decision to venture into chicken homesteading. We thought we were going to re-purpose a swing set into a chicken coop and run, but decided maybe we aren't ready for even that level of design and building. Instead, we've just ordered an 8×8 wood shed that is pre-cut, comes with directions, and is ready to assemble. We'll get adventurous by adding an inside wall with nesting boxes, a vinyl cleanable floor, a chicken door, and build a rectangular-ish run off the left side. We intend to bury chicken wire to prevent predators. The nesting boxes will be contained inside the shed which also will have storage for their supplies. We might also do a little bit of chicken tractoring, relocating some chickens from time to time to reduce some bug populations, and to help with fertilizing our garden before we plant.
I think we're going to put a gable vent where the window cut out is, or at least cut out a vent on the other side of the shed, and another window or two for ventilation. Eventually we hope to use solar to open and close the chicken door, as well as to keep water from icing in the winter time.
While homeschooling, owning a direct sales business, mom-preneuring with my children, grinding wheat and baking bread was never on my bucket list of ventures to take on, neither was having chickens, until last spring when I held my friend KB's chickens. They were sweet and more like pets than hen pecking squawking fearsome buggy eyed creepy beings I thought they seemed!  I have been perfectly content buying and using my chicken-ey friends' eggs for eating and cooking before that.
Artistic A has recently been chicken sitting for neighbors and friends. The chickens he sits for come when they are called. Needless to say, he loves chickens. He can't wait for coop and run building. Miss-y- E and A-Grape can't wait to gather eggs and try their hand at raising chicks.
Honestly, there is something about being self reliant that is the common thread to most of our choices. We're a bit tired of relying on grocery stores, jobs, the educational system–any systems, really, for our well being. The older we get, the more do it ourself-ers and independent we seem to get.
In the meantime, I totally have Spring fever and I'm hanging out on Pinterest and Amazon figuring out how to proceed with chicken farming (aff link)  from here.  Stay tuned as we add developments to this new venture. The shed should arrive on Monday.
Blessings, 
Deb