When Cut Off From The Power Source
Yesterday afternoon, I was working away, thrilled that I was nearly done with computer work related to an event Lilla Rose/LoveLeavingLegacy is part of this weekend. Artist A was preparing to take the Dinosaur computer down to the printer-non wireless, mind you, as we're a tech using, but not tech up to date family, much to Mechanical M's chagrin. And then it happened….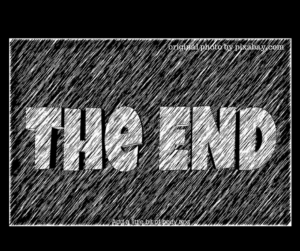 When Artistic A got to the Office at another end of the house, the computer shut off. The battery had died. We plugged it back in, but the plug on the computer cord would insert.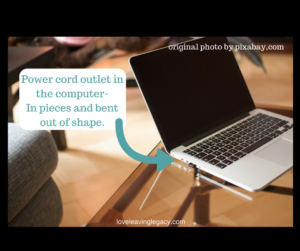 I had no access to any of my work for the event. I had no access to photo files I'm working on for a blogger Review and Giveaway that will be taking place soon. (Stay tuned for that.) I had no access to my Consultant Front Office work or any of my tax documentation.
---
Cut off from my business power source.
Cut off from processes that I am comfortable with.
Cut off.
Panic.
All I could see were the problems.
The time spent redoing the projects.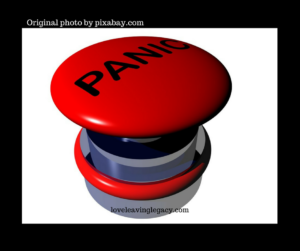 The possible loss of information.
The probable costs of repairs or replacement.
The deadlines.
The stress.
Panic.
---
At that moment, I wanted to quit.
I uttered the words out loud.
I complained about situations being hard.
I told myself what a failure I thought I was.
Nobody was going to say anything to change my mind.
And then…
I remembered.
---
I am not a quitter.
I am working a plan for a purpose.
My children are watching me respond to a road block.
I am cut off from a power source, but I am not cut off from THE power source.
How should I respond?
---
Ok. So first I cried. Hard. Ugly.
I asked my friends for prayer, and I asked for them to reserve advice, because I knew I had to focus on the work at hand.
I prayed.
I worked.
The (not sick, living away from home, or traveling) children all chipped in. Even techy son who is traveling solo to New England to visit grandparents pulled off the road to assist and trouble shoot from a distance with the non power source computer.
My husband came home early to help.
I complained in a very loud voice. (I'm being real here!)
I cried some more.
I prayed some more.
I not only had a new power source, but I had THE POWER SOURCE.
"When you go through deep waters, I will be with you. When you go through rivers of difficulty, you will not drown. When you walk through the fire of oppression

, you will not be burned up; the flames will not consume you." ~ Isaiah 43:2
I began learning how to use a different computer. (Nothing like learning to fly by the seat of your pants.)
Because I CAN learn new things.
I am not a quitter, I told myself. Keep your big girl pants on.
Together with my supportive family, we got the first sets of jobs redone and printed.
---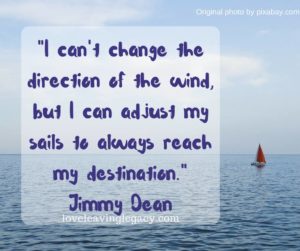 ---
Once again, I find myself re-calibrating plans, goals, and the process by which I reach them.
One of these days, I'm going to have nerves of steel.
Or, I'm like a Weeble.
I "wobble but I don't fall down, " as the slogan for the Hasbro toy was back in the 1970's.
I fully admit that I wobbled hard last night.
I for sure had a shaken mindset.
(Below is an amazon affiliate link, but it's for representation of a Weeble.)
---
Plug into the Power Source when life runs amuck.
Plug into it BEFORE you life runs amuck.
Don't let it crush you like as what happened with the internal mechanism of my computer.
It's easier to adjust the sails and soar on.
By the way, the Dinosaur computer is not reparable. <no crying> But hubby was able to get a computer guru to get information off the hard drive. Hopefully we haven't lost any information, and we have a new computer use plan.
Blessings on a Grand New Day. 
Deb
Lilla Rose has a new March Flexi of the Month, and there are new Limited Release products to enjoy on the website. I have limited photos at the moment due to the computer crisis–and I'm actually using my son's school computer. But, please, do enjoy looking at my website! Note the new Customer Special for March!