Three Tips For Success In Exercise And Growing A Small Business
Running is on my bucket list of things I would never do, just like homeschooling, grinding wheat and baking bread, or doing direct sales.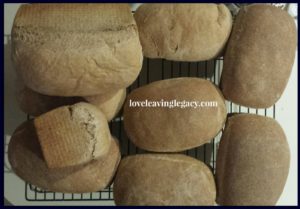 If you recently saw a woman dressed in pink exercise clothes with a gray sweatshirt and black and teal sneakers running near your house, it wouldn't have been me. I don't run. I. Do. Not. Run. I might run if a bear were chasing me, or a large German shepherd, or creepy bad guy. If you didn't see any of those things chasing the woman in pink and gray, then it wasn't me. I do not run.
If you saw a middle aged woman dressed in pink exercise clothes with a gray sweatshirt and black and teal sneakers running near your house looking like she might be ready to pass out and die, or standing by the side of the road hyperventilating and trying not to cry…that might have been me.
That was me.
---
I've done the thing I said I'd never do, and I've attempted to run during my 11,000 step walk.
I've been running intervals, but only about 300 steps at a time, and then I have to stop to catch my breath. Each time I try to go a little further than I did the last time, just like when I was building up to my 11,000 steps.
One particular day, on a last hill on Country Rd B, I decided to try one last hurrah, went 300 steps, and actually did feel like I was going to pass out. I felt terrible and nearly cried. My throat was welling to tears, but I fought them because I knew I was beginning a panic attack, and if that happened, then I wouldn't be able to breathe. Our dog sat right at my feet and Artistic A held me while I pulled myself together.
Later, as I was telling this all to a friend who holds me accountable, I began to feel a new burn, and it wasn't just the one in my lungs! Last year at this time, I could hardly walk 2,000 steps. Now I walk 11,000 steps, albeit more slowly than I like, taking more time than I like.
But I can do it.
And, apparently, I can interval run nearly 2,000 of those 11,000 steps.
Where will I be in three months? Six months? A year?
Suddenly I have new ideas and new walking/running/health goals. The immediate goal is to walk/run these steps nearly daily to be on track for my weight loss goal with a deadline of July 29, 2017.
What about when I'm at that goal? Will I maintain that? What do I do with my progress from there?
---
On one particular day right as I went for my I'm Not Going to Run walk, one of my team leaders had posted a graphic with the words "Keep the End Goal in Mind." I was pondering this while I walked and began to ran.
When I started running, I was looking at the line in the road. Some might say that I was just staying in my comfort zone, not really challenging myself. Some might say the line is what was giving me direction. I started looking up, because frankly after Michigan winters, our roads are in rough shape. There could be potholes and I could twist my ankles. I needed to anticipate the problems or dangers up ahead for course correction. And, I did look at that first hill for which I need to reach the top. It was the goal. At that moment, getting to that first hill running WAS the end goal.
What should we look at: the line, what is just ahead, or the top of the hill? Was the top of the hill the goal? What is on the other side of the hill? Was that the end goal?
I do know what my leader actually meant when she offered this advice, and that it might seem like I'm totally overthinking this.
---
When I started with my Lilla Rose business, I had no business related end goal for which to strive. Joining Lilla Rose was strictly to provide tools to teach my own daughters how to care for their hair and to do pretty, modest hair styles. Within days, though, once we had the product in our hands, our end goals morphed from just for fun, to an opportunity to give back more to causes, to something fun and relationship building and academic for our own family, to where I am now. This is a real, viable, ground floor opportunity. I can be a tool to empower and train other women to be work at home moms, rather than outside the home working moms. I myself could advance in rank within Lilla Rose and earn a full time income!  Obviously that was not a large hill I considered 3.5 years ago!
There is wisdom in keeping one's sights on an end goal. But, there is also something to the idea that the end goal might not be what one is thinking it will be. We always need to stay open to the idea that circumstances change, policies in our companies change that affect the direction of our businesses (the white lines in the road), a lot of life happens (the Michigan winter potholes) , and as is my case, as we learn, grow, and stretch, God might actually have something bigger than what we think the end goal is. It's not necessarily that first, second, or third looming hill!
The immediate end goal is probably not the end goal.
---
1) Be willing to start with the smaller, attainable goals, allowing the Lord to direct your path to targets bigger than what we currently conceive, or even very different than what we initially think the goal is. Be open. Be honest. Be willing to be led and directed.
2) Have accountability partners and encouraging cheerleaders who are going to be honest with you about your progress, or even your lack of direction. Stick with those people who are encouraging you to be the best that God is asking you to be in your business. Sometimes that might mean listening to things you don't like to hear. Sometimes that might mean disregarding well meaning advice that goes against your personality or ethical standards. We all need course correction from time to time! Know when to stay in your comfort zone, and when to try something new. Use wisdom and discernment about which pieces of advice or accountability are best for your integrity, business, and future.
3) Stay up to date with latest business methods. Pay attention to those who will train you with integrity from both inside your company, and from the outside. Never stop trying to learn, to read, to listen to podcasts, or to inspiration.
---
 I did it. For the first time since middle school, I ran a total of 2000 steps in one day.
My lungs hurts, my calves hurt, my stomach hurt. The thoughts running through my head were "At this time last year, I felt horrible after walking 2000 steps. I don't feel horrible walking it, but now I feel horrible running it!" and "My only goal right now is being healthy & looking nice for Equine J's wedding. But what happens after that???"
Other ideas began to flow, like "Maybe I could run a 5k as a fundraiser for orphans with Down syndrome. Would people sponsor me?" or "Maybe I would train for a marathon!" I've got to say that I like the fundraiser idea much better.
Ideas in business flow too, like "Unit director is a possibility for me!" "Maybe I can build my business via this blog to be sustainable. Could I get knowledgeable enough that people would trust my wisdom? What more do I need to learn?"
---
Right now, I can walk daily or increase my running.  I can take each hill as it comes, and adjust for each pothole as it comes. I can run my business with the best integrity, honesty, ethics that I can while I am still homeschooling and raising children. I can learn alongside my children.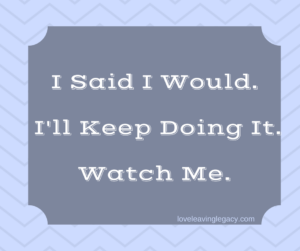 So can you!
Pick your hills, choose your routes, adjust for your potholes. Conquer those goals, one hill at a time, knowing that the next hill will probably be bigger, and still not the end.
I hope you continue to join me in this quest for better practices both in health, in exercise, in business, in faith, and in life, using THE Compass Rose!
My son, do not let wisdom and understanding out of your sight,

 

preserve sound judgment and discretion;

 they will be life for you,

 

an ornament to grace your neck.

 

Then you will go on your way in safety,

 

and your foot will not stumble.

 

When you lie down, you will not be afraid;

 

when you lie down, your sleep will be sweet.

 Have no fear of sudden disaster

 

or of the ruin that overtakes the wicked,

 

for the

Lord

will be at your side

 

and will keep your foot from being snared. ~Proverbs 3:21-26
Blessings,
Deb