What Do You Get When You Combine Sweet Potatoes and Meat Pie?
What Do You Get When You Combine Sweet Potatoes and Meat Pie?
You get a LoveLeavingLegacy Family Favorite Recipe!
Sweet Potatoes + Meat Pie = Sweet Potato Shepherd's Pie 
I've mentioned this before, but a couple of years ago, I gifted each of our children a recipe book and cards in order for them to write down their favorite family recipes. My oldest son, Equine J, is getting married in a few months. He has been making some requests for his recipe book.
Today he asked me for a recipe I originally found in the Better Homes and Gardens Annual Recipes 1999 book I own. (this is an aff link, but it can only be purchased used, so I doubt it is an affiliate link.) The original recipe can before found on page 235 of the book. I cannot find the recipe online, or I'd link it here. I've modified it to our preferences.
---
1.25 lbs boneless lamb cut into ½ inch cubes, OR turkey burger, OR turkey meatballs, OR beef stew meat
1 TBL olive oil
1 large onion diced
Garlic (fresh or bottle, minced) to taste
3 cups of water
½ tsp salt
1 tsp dried crushed savory
Heaping ½ tsp cinnamon
½ tsp pepper
1 16 oz bag of baby carrots
16 oz bag of frozen green beans or fresh asparagus cut into one inch pieces
---
2 large baked sweet potatoes
2 TBLS melted butter
¼ tsp salt
1/8 tsp nutmeg
Milk for mixing to consistency desired
Brown meat, stir in onion and garlic. Add next 5 ingredients and bring to a boil. Simmer 20 minutes until meat is tender. Add vegetables until they are tender.
After sweet potatoes are baked, while warm, slip from skins and put into a mixer. Beat/whip with rest of ingredients. Add milk to make fluffy to desired consistency.
Combine ½ cup water and 4 TBL cornstarch (I've also used oat flour) to meat/vegetable mixture. Cook until thickened and bubbly. Pour into a large baking dish or 15×11 roasting pan, top with sweet potato mixture.  Bake at 350 degrees until bubbly and slightly browned on top. Serve over brown rice or egg noodles.
This recipe also freezes well, so you could bake half and freeze half if desired.
Enjoy!
---
Have a blessed, Monday, readers!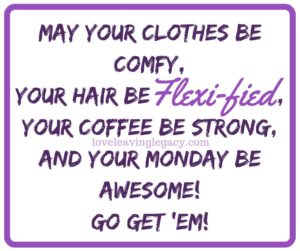 Blessings, 
Deb
---