What happens when the Holy Spirit is at work in a message is that the Lord speaks to the littlest or least mature person and to the oldest or more mature in the same message. 
In the church we've been attending in recent months, for instance, the pastor is preaching to adults, but my 7 year old is in the worship service listening to the sermon, following in her Bible, and taking notes alongside us.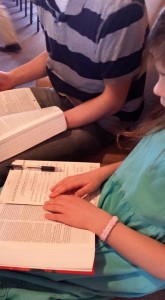 Her take away may not be as sophisticated as my now 50 year old spiritually mature husband's take away, but she is learning because the Holy Spirit is working through the pastor's message. We know she is learning from the questions she asks, or the observations she makes about what she has heard or read during the sermon.

God's word, when treated with integrity, respect, and reverence, speaks to all ages at the same time, and there is no need to pitch or to water down the message to the less spiritually mature. People hear what the Holy Spirit wants them to hear through the Word of God.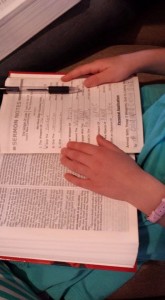 "Jesus Christ is the same yesterday and today and forever. Do not be carried away by all kinds of strange teachings…" Hebrews 13:8-9a

To God be the glory for what He is doing in my children's lives as they learn spiritual truth. I'm grateful to be one of the tools He uses to sharpen those truths instilled in them by the Holy Spirit.
Blessings,
Deb