Featured Adopting Family: The Allison Family Fundraiser
My friends, the Allison family, are adopting two cute little boys from an eastern European country that have a craniofacial disorder. Jamie has a facebook page, My Little Sunshine Montessori Boutique, where she hand makes and sells Montessori style educational toys. The profits serve to fundraise for the adoption costs. She literally spends countless hours into the night staining little peg people and rainbow puzzles and cups and spoons. The toys are impressive and perfect for hands on learners.
Currently Jamie is working on felt paperless doll sets, listed at $25/set shipped. There is a Ballerina Friends set with 4 (6 inch) dolls and 40 "pieces" (20 dresses and 20 hair pieces).  And there is a Kids Around The World set with 8 (4 inch) dolls and 12 complete outfits from around the world!
1/13/2015 UPDATE: Jamie has added two new unpaper felt sets to her fundraiser: Noah's Ark and Creation.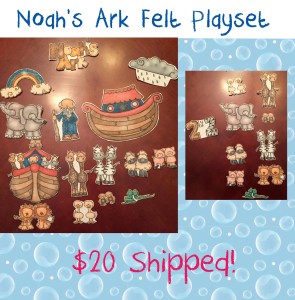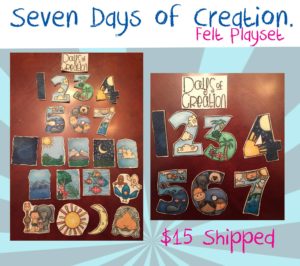 To order sets of your own, contact Jamie at lovingmybabiesx3@gmail.com for ordering instructions.
Want to see the cute boys this helps get home to their family?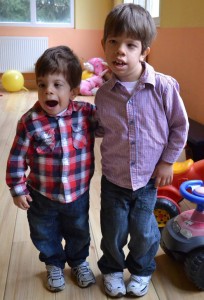 Another way to help is to just donate to the adoption.
Blessings!